Heavydots supported Startup Grind Barcelona Summer Party 2017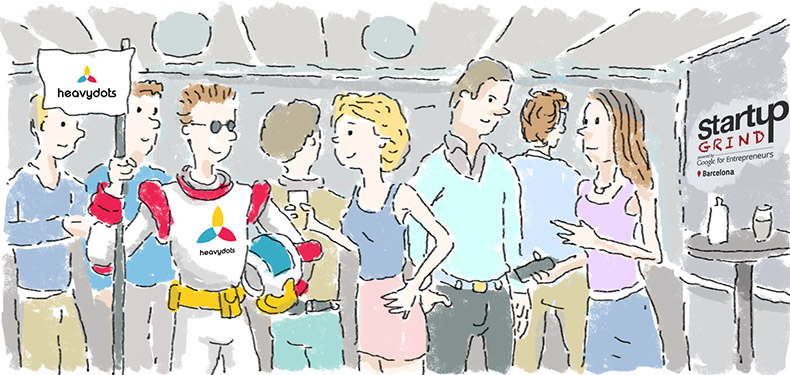 Last August 31st. we've sponsored the Startup Grind Summer Party 2017. Lots of people attended. It was a great event where everyone seemed to enjoy big-time!

Startup Grind is a "global startup community designed to educate, inspire, and connect entrepreneurs". They connected more than 1,000,000 entrepreneurs in over 250 cities and they keep on growing day after day.

There is all kind of colorful characters, from specialized lawyers to worldwide known CEO's, young students, senior developers, Business Angels and crazy dreamers. They are all in one place, sharing experiences, thoughts, and points of view.

And being absolutely honest, sometimes we feel lazy, and find hard to gather strength to attend to the event after a long working day, but whenever you sit there and listen to the funny and dynamic Àlex Rodríguez Bacardit's presentation, laziness fades away




Speakers are always interesting, no matter who, they always teach you something (as long as your mind and heart are opened).

Then comes the networking time! With cold beer and tasty food. The priorities are to give, and not to take, to listen and not to sell, to make friends, not contacts.



You can check more pics and videos here.
Hope we meet you there and spend a great time with awesome people.
See you around!