Yii Framework talk at PHP Barcelona Meetup - 26th Jan 2017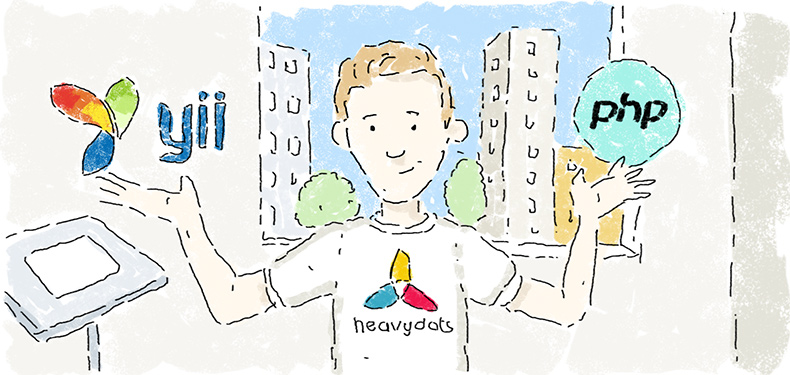 We are happy to announce that we will be giving a tech talk about Yii Framework, the PHP framework that is part of our main technology stack that we use in most of our web development projects.
We have been using this framework in the past years and we think this is a great opportunity to introduce it to the local community here in Barcelona and share with other developers the philosophy behind it and what we have learned so far while using it.
Theme of the talk:
Developing with Yii Framework (1 and 2) plus some good practices
When:
Thursday 26th of January 2017 at 7pm

Where:
Ironhack Campus BCN
C/ Pamplona, 96 - 08018, Barcelona (map)
Short details:
Both Yii Framework 1 and 2 share a common philosophy but in this talk we will focus on Yii Framework 1 because it has been a stable framework for many years and by its nature has a less complex way of doing things that will speed up your development. (that's good for deadlines!)
We will also introduce Yii2 that will be the one to focus on for the long term because of its implementation of latest modern day tools.
So whatever your reason is, either if you never worked with a PHP framework, or you're not happy with the one you use, or you're a freak that wants to use 20 frameworks or simply want learn about Yii's ways, you're welcome to jump in!
Full details and event link to RSVP:
https://www.meetup.com/es-ES/ironhack-barcelona/events/236992788/

So if you're a developer that would like to assist you're welcome to join! And.. don't forget to share it with other devs that might be interested.
After the event we'll update this post with feedback on how it went and links to download related content.
Well, see you there! And if you're not in Barcelona and cannot assist hopefully you'll still be able to see the online material.
UPDATED - After the event
It has been great to give the talk yesterday to the Barcelona PHP community. Thanks all for your participation and we hope you found it useful. Hope to meet you soon in another ocasion and talk about new interesting topics. If you have any questions regarding the presentation or Yii Framework please do not hesitate to ask! Just send a Tweet to @atrandafir or an email to alex (at) heavydots (dot) com.
Link to the presentation:
http://heavydots.com/yii-talk/presentation/index.html
https://github.com/HeavyDots/yii-talk

Picture gallery of the event:
Gallery of Yii Framework talk at PHP Barcelona Meetup - 26th Jan 2017